🎙️ WELCOME TO INVEST & SCALE, WHERE BUSINESS ACQUISITIONS MEET THE HEART AND SOUL OF ENTREPRENEURSHIP. 🎙️
Hola! I'm Gabriel Murillo, the host of this podcast. I invite you to join me as I share my journey that lead me to this podcast. So, please grab a coffee, get comfortable, and begin this story together.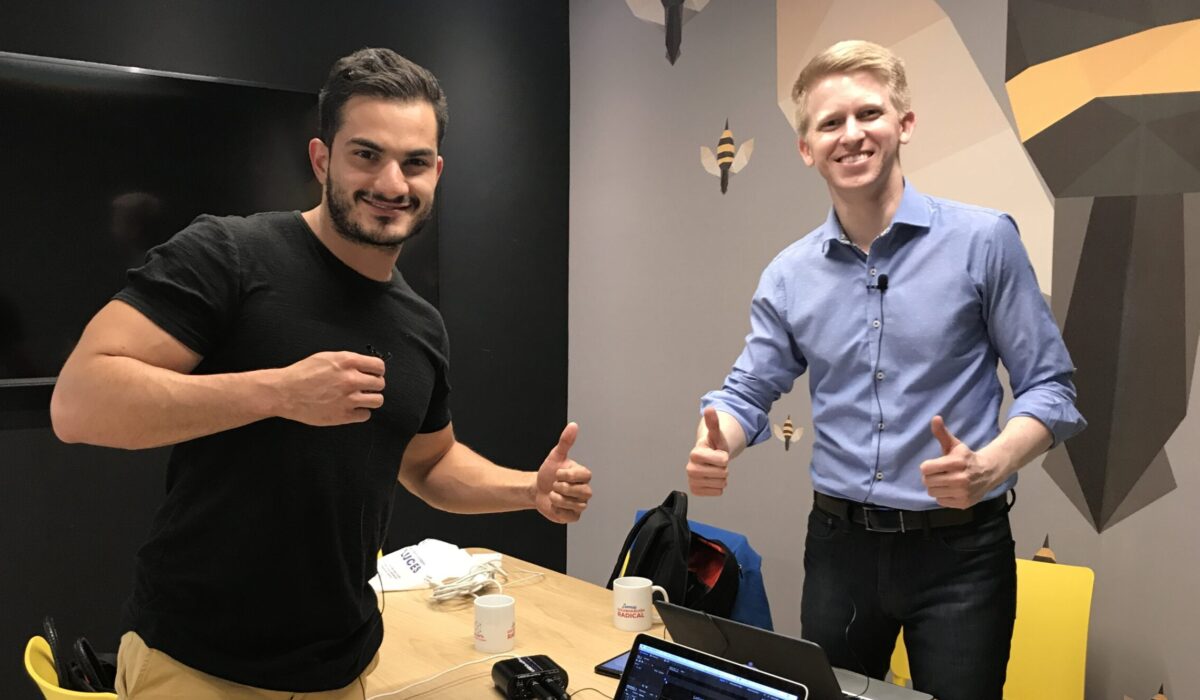 🌍 From Venezuela to Louisiana: The Early Years
My journey began in Venezuela, where, at just 16, I discovered my passion for technology, diving into computers and software development. This early exploration laid the foundation for a lifelong pursuit of digital innovation.
🌟 Embracing the American Dream
With dreams and determination in my suitcase, I set off to Louisiana Baton Rouge with my family in 2010 to attend LSU. This bold move was a leap into endless possibilities, leading me through various freelance opportunities and academic challenges at LSU.
My resilience and work ethic during this time were fueled by the inspiring example of my mother, a single parent embodying the entrepreneurial spirit.
🚀 My Digital Marketing Odyssey
In the dynamic world of digital marketing, I started by working with small and medium-sized businesses at various agencies.
This foundational phase provided me with deep insights into the diverse needs of companies.
A pivotal moment was my role at a large corporate outdoor advertising agency (LAMAR); my tenure there exposed me to the intricacies of multi-million dollar brand campaigns and seeing how a public corporation operates.
This gave me a rare behind-the-scenes view of a digital network advertising at scale.
📈 Charting New Territories: My First Marketing Agency
Empowered by my experiences, I established my digital marketing agency.
A transformative contract with a Louisiana Data Center marked a turning point, as our team successfully revitalized over 200 business websites across various industries.
This endeavor was more than just a project; it was a profound journey in mastering online marketing strategies for small businesses.
🌐 Broadening Horizons
As our agency flourished, I expanded my reach beyond marketing. I delved into consulting, guiding other agencies in digital operations and strategic growth.
This period I have marked significant personal and professional development, honing my digital marketing and business scaling skills.
🎙️ From Agency to Tech-Enabled Marketplace: The Startup Venture
After four years leading my marketing agency, we launched a tech-enabled marketplace for B2B podcasts. This venture represented a new chapter, as we raised venture capital and scaled the Business globally, eventually leading to a successful sale through a business broker before I turned 30.
This journey underscored the importance of teamwork and partnerships, lessons that have become cornerstones of my professional philosophy.
⏳
The In-Between: The Soul-Searching Phase
After the sale, I hit a 'what now?' moment.
That led me to a two-year-long deep dive into the world of buying businesses.
We're talking daily training and combing through 150+ companies for sale.
Yup, it was the business version of "Say Yes to the Dress."
🎯 The Perfect Match: A New Chapter in Business Growth
We acquired a 7-figure digital marketing agency in a fortunate turn of events. This agency has been a dream come true, specializing in Google ads and business growth strategies.
It perfectly aligns with the expanding efforts of our business portfolio as it enables our partners to scale our companies predictably.
Today, we actively look at deals to invest in and acquire established Businesses that match our portfolio criteria.
🎧 Why This Podcast? The Emotion Behind the Equation
The rollercoaster of buying and selling businesses taught me one thing: People and emotions are the X-factor. That's why I started this podcast—to share the raw, unfiltered ups and downs of small business acquisitions while keeping our heads and hearts in check.
Expect to hear from fellow entrepreneurs who understand the transformative power of investing and acquiring in small businesses.
🙏 The Future: Faith, Family, and Fulfillment
For me, it's no longer just about the hustle. I believe God has blessed us with unique talents and gifts, and it's our job to share them with the world.
When we do that, we realize our true potential.
That's what I call "the love life"—it's about loving God, cherishing my family, enjoying my work, and appreciating the places I visit while inspiring others to do the same.
I have a long list of people who have inspired me in my entrepreneurial journey, and have dedicated a whole post to them. (Coming Soon)
🤝 The Bigger Picture & Why We're Doing This Together
This podcast isn't just about our guest stories; it's a call to build a community of entrepreneurial investors. Together, we're not just igniting a spark of inspiration but nurturing collective success and transformation via collaboration.