🎙️ Welcome to Invest & Scale, Where Business Acquisitions Meet the Heart and Soul of Entrepreneurship. 🎙️
Hola! I'm Gabriel Murillo, the voice behind this podcast, and man, do I have a story to tell you.
So, grab a coffee, kick back, and let me take you on this wild ride.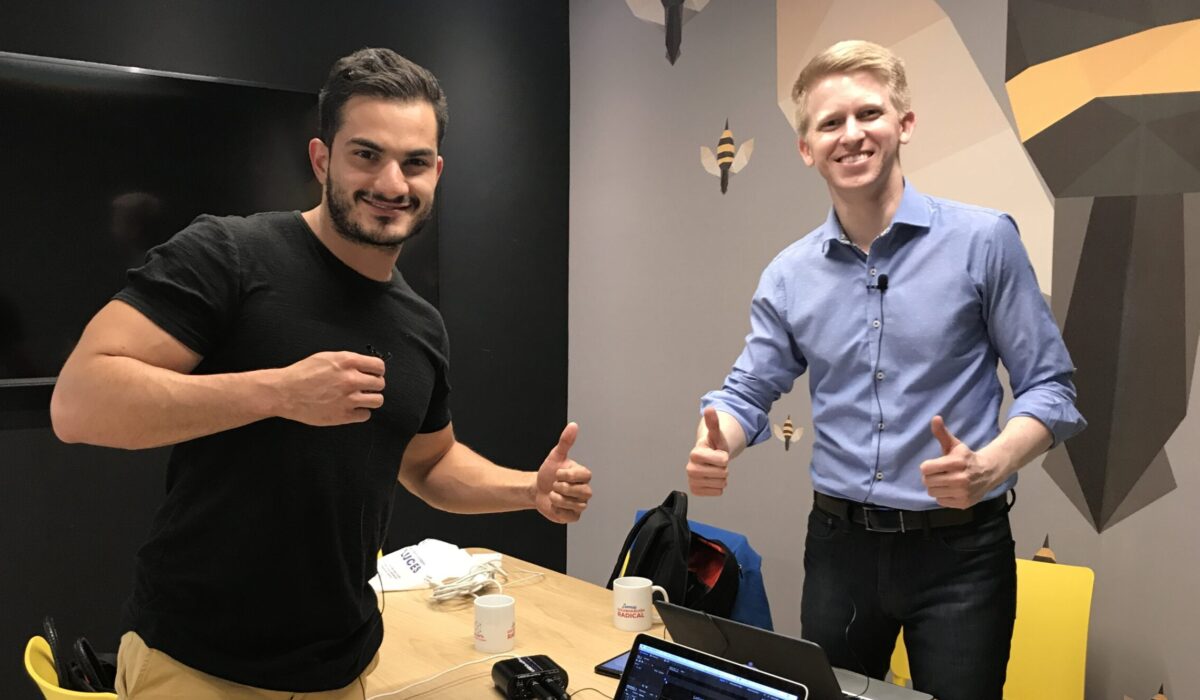 🌍 From Venezuela to Louisiana: The Early Years
I grew up in Venezuela, tinkering with computers and making websites when I was 16. Talk about young love!

🌟 The American Dream and Beyond
I moved to the U.S. with a suitcase full of dreams and an unshakable belief that anything was possible. It was a leap of faith that changed my life forever.

Fast-forward a few years, I hustled through freelance gigs and exams at LSU (Louisiana State University). 
Shoutout to my mom, a single-parent powerhouse who raised three kids and taught me everything I know about work ethic.

She's the OG entrepreneur in my life.
🚀 Turning Pixels into Profit: My First Business Venture
I launched my first gig in college—a marketing and web development agency. Tough but rewarding. Yet, the real game-changer came later when I founded a service-based company.

Thanks to equity-free accelerators, that little venture turned into a productized business I sold in 2019. Lesson learned? Going solo is overrated; I'm all about the teams and partnerships now.
👉https://theygotacquired.com/services/podcastpress-acquired/
⏳ The In-Between: The Soul-Searching Phase
After the sale, I hit a 'what now?' moment.

That led me to a two-year-long deep dive into the world of buying businesses.

We're talking daily training and combing through 150+ companies for sale.

Yup, it was the business version of "Say Yes to the Dress."
🎯 The Perfect Match: A New Chapter
Eventually, the stars aligned. I snagged an off-market, 7-figure marketing agency that helps e-commerce businesses grow through Google ads and we also advise small businesses on growth, tech enablement, and online sales. It's the dream job I never knew I needed.
👉 Check out my business buying criteria list here
🎧 Why This Podcast? The Emotion Behind the Equation
The rollercoaster of buying and selling businesses taught me one thing: People and emotions are the X-factor. That's why I started this podcast—to share the raw, unfiltered ups and downs of small business acquisitions while keeping our heads and hearts in check.
🙏 The Future: Faith, Family, and Fulfillment
For me, it's no longer just about the hustle. I believe God has blessed us with unique talents and gifts, and it's our job to share them with the world.

When we do that, we realize our true potential. 
That's what I call "the love life"—it's about loving God, cherishing my family, enjoying my work, and appreciating the places I visit while inspiring others to do the same. 
I have a long list of people who have inspired me in my entrepreneurial journey, and have dedicated a whole post to them. Check it out here. 
Expect to hear from fellow entrepreneurs who understand the transformative power of investing and acquiring in small businesses.
🤝 The Bigger Picture & Why We're Doing This Together
Owning a small business isn't only about the financials. It's touched every aspect of my life, even helping me make a difference for the people I care about.

But this podcast is about you, too. Let's create a community of acquisition entrepreneurs, one episode at a time. This isn't just about lighting that spark of inspiration; it's about fanning the flames together for collective success.